Homemade Pumpkin Pie Macaron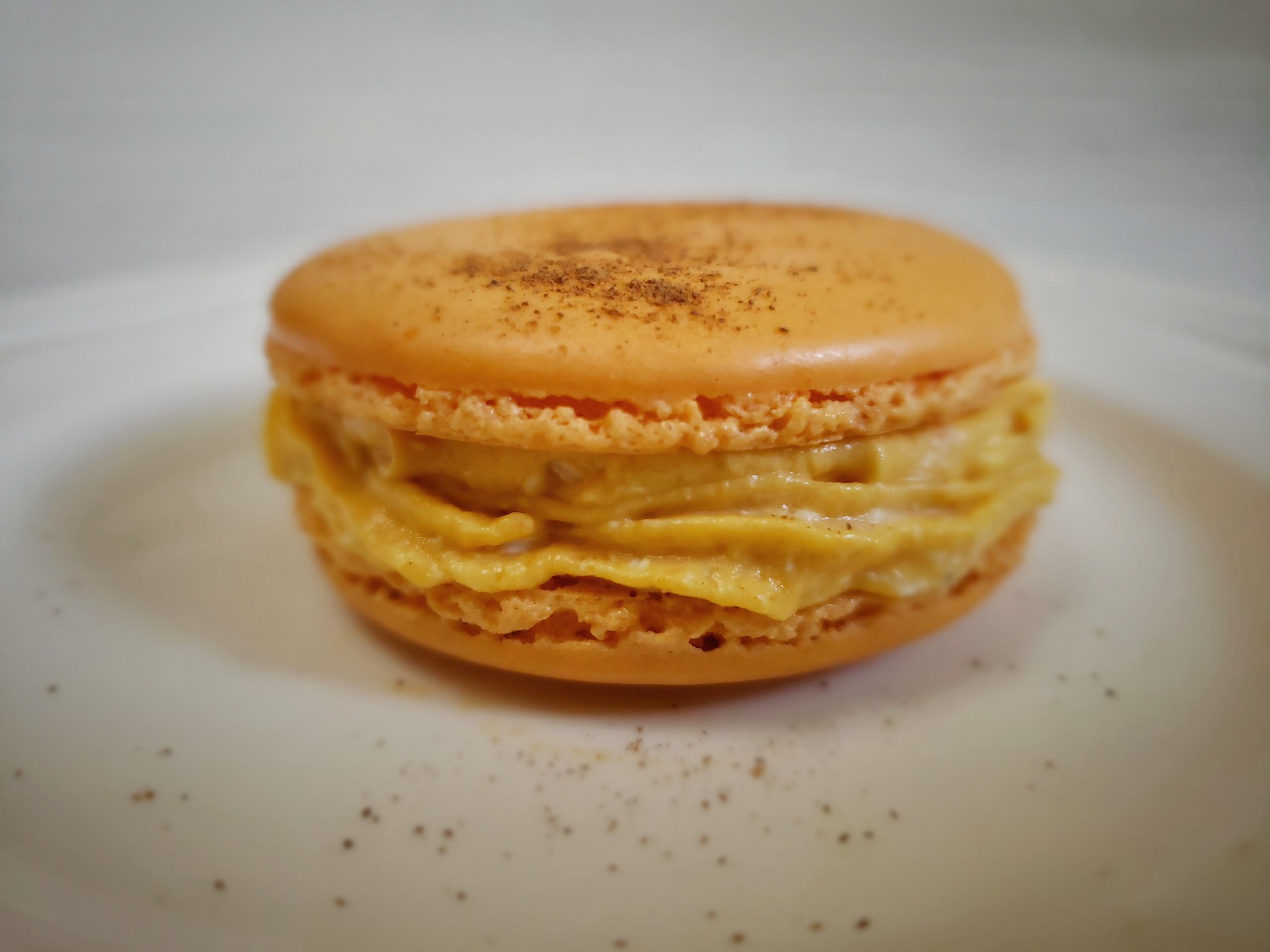 Homemade Pumpkin Pie Macaron
Tis the season of warmth and hearty treats! These Pumpkin Pie macarons taste JUST like the homemade pie!
Homemade macarons made with love and a gentle hand that are just the perfect size treat for you or for a gift. 6 Macaron minimum order for all website sales please. Comes packaged up with a ribbon for you to take home or to give as a gift.
Price is per macaron.